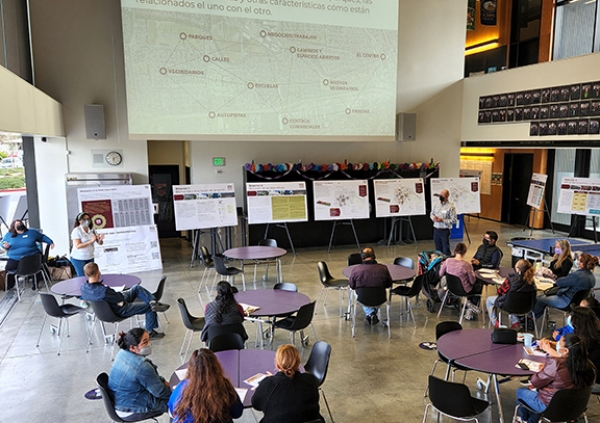 Join us for a community discussion on housing and mobility Alternatives!
Mar 3, 2022 at 8:00am
The City of Santa Rosa is
hosting five workshops
in March 2022 to inform and gather the public's input on its recently published alternatives workbook, in order to help shape the growth of the city over the next three decades.
The
Alternatives Workbook
presents three potential development scenarios within the city, based on factors around zoning, equity considerations, and the community's vision statement for Santa Rosa Forward—the city's general plan update effort. These scenarios could focus city development in one of three ways:
Concentrating housing near downtown and along central corridors;
Envisioning new housing near small neighborhood centers; or
Building on what is in Santa Rosa currently.
Residents are asked to attend a workshop to review the three alternative scenarios, then pick and choose elements from each one to help city staff create a final, or preferred, alternative. The workshops will be go from March 16 to 26.
La Ciudad de Santa Rosa está organizando cinco talleres en marzo para informar y recopilar las opiniones del público sobre su libro de trabajo de alternativas publicado recientemente, con el fin de ayudar a dar forma al crecimiento de la ciudad durante las próximas tres décadas. El libro de alternativas presenta tres posibles escenarios de desarrollo dentro de la ciudad, basados en la zonificación de la ciudad, la equidad y la visión de la comunidad para Santa Rosa Avanza, el esfuerzo de actualización del plan general de la ciudad. Estos escenarios enfocarían el desarrollo de la ciudad en una de tres formas:
Concentrando viviendas cerca del centro y a lo largo de los corredores centrales;
Nuevas viviendas cerca de pequeños centros vecinales; o
Construyendo sobre lo que está actualmente en Santa Rosa.
Invitamos a las y los residentes que asistan a un taller o más para conocer las tres alternativas, luego seleccionen elementos de cada una para ayudar al personal de la ciudad a crear una alternativa final o preferida. Los talleres se llevarán a cabo del 16 al 26 de marzo en lugares de la ciudad. Para registrarse en uno o varios talleres, vaya a:
santarosaforward.com/CD-Alternatives