Youth Voice Gallery
The Project Team would like to thank all of the Santa Rosa youth who participated in the Youth Voice Contest. They did an amazing job capturing pictures and videos that best encapsulated their favorite part of Santa Rosa!
Through their photography, videos, and written responses, Santa Rosa's youth demonstrated a deep appreciation for the community they live in. They described an awareness of safety issues and some of Santa Rosa's hardships (Covid pandemic, wildfires, cost of living, etc.). They also recognized the beauty of the natural environment and the resilience of Santa Rosans. Check out the winning submittals and personal statements from the artists regarding what inspired their artwork.
---
Logan, 18-24 years old
I filmed this downtown and I did it for a video art project as well as just filming what I love about Santa Rosa.
---
Sam, 18-24 years old
This photo was taken atop Taylor Mountain, on Santa Rosa's southern edge, and depicts one of our region's beautiful native oak trees and the setting sun. Although perhaps nothing beyond the beauty of such a romantic scene compelled me to take the photo, I noticed it was taken in December 2019, just months before the outbreak of the, ongoing, COVID-19 pandemic. With so many of us having had to spend this last year on our own, at home, and often indoors- this photo reminds me how fortunate we are in Santa Rosa to have so many incredible local examples of natural beauty around us. With some 8 state parks and dozens of regional and city parks within a short distance of our city, it's hard to argue that there are many other places- not only in California, but throughout the United States, that are as fortunate as we are to have some of the finest examples of natural beauty at our doorstep. I know for many, myself included, it brought great relief during these difficult times.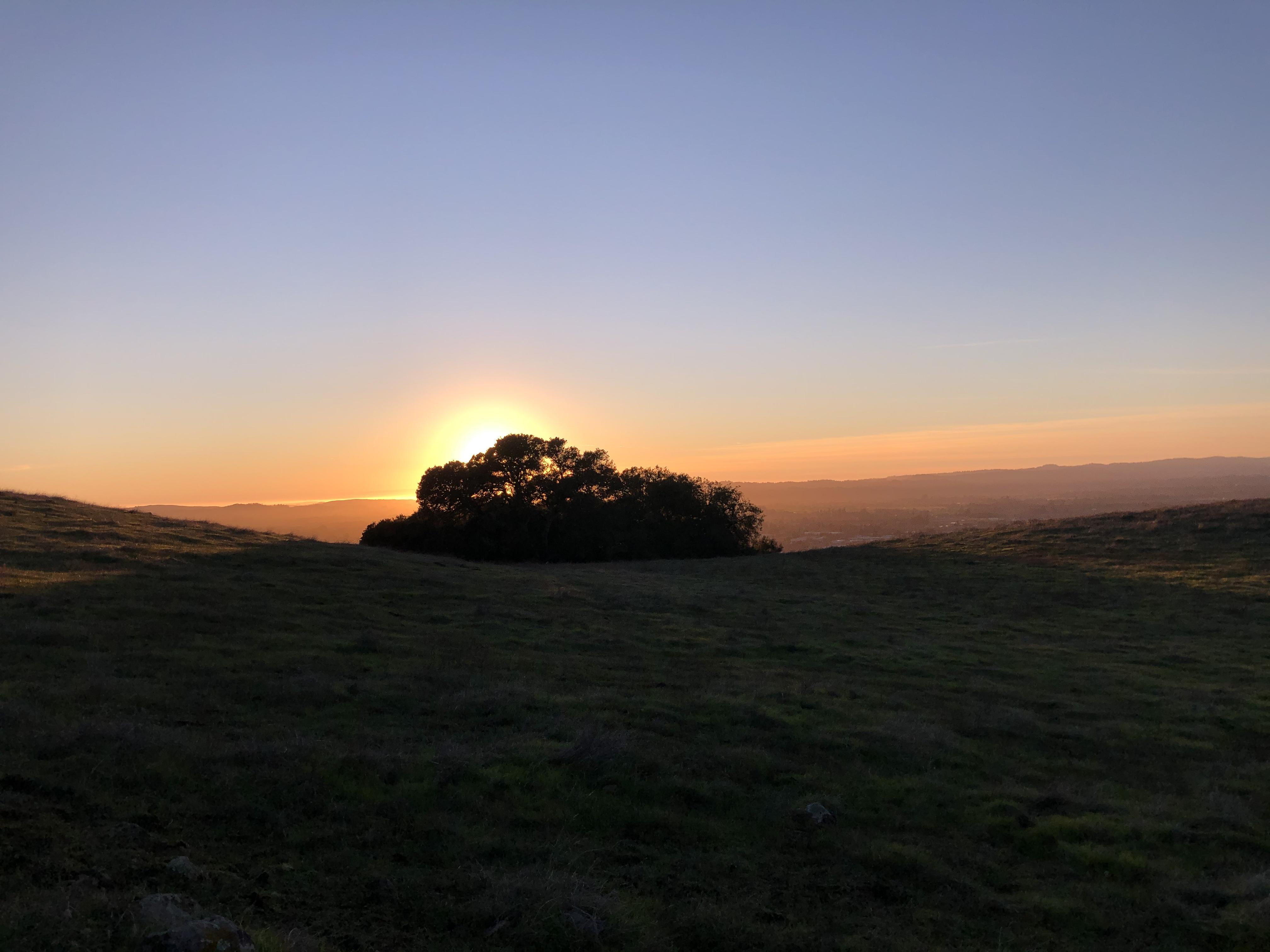 ---
Josephine, 16-17 years old
I've always loved how beautiful my community is, but I'm most happy with how committed our city is to the safety of its citizens, especially during the pandemic. I took this during an early morning run, when I was reminded of how simultaneously surreal and beautiful the park has become during the past year and a half.