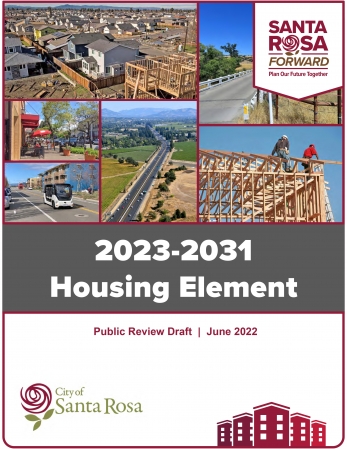 Draft Housing Element - comment online through "Let's Connect SR"
Jun 20, 2022 at 4:00pm
The City of Santa Rosa has completed its housing element draft and is asking for the public to provide feedback.
To make this an easier process, we are using the platform Let's Connect SR, a free access online platform where our community can provide comments, questions, and feedback on the city's future housing opportunities, needs, and solutions on the document itself. With this tool, it is also possible to review and see what others are saying about it, all in real time.
To access and use the platform:
Go to Let' Connect SR: https://letsconnectsr.com/general-plan-update

Read the whole housing element draft document or any part of it that you are interested in

Click on any area of the document and add your comment(s), questions, and feedback

Share it with your organization(s), contacts, family, and friends
If you have any questions or comments, please feel free to reach out to us by contacting srforward@srcity.org.
We thank you for your support and continuous collaboration on the Santa Rosa General Plan Update.
- Santa Rosa Forward Team